Most Romantic Honeymoon Destinations
A honeymoon is a holiday taken by newlyweds immediately after their wedding, to celebrate their marriage.  A time to calm down and relax: If the wedding has been a stressful event, the honeymoon is a time to take a deep breath and to help each other calm down and relax.  Your honeymoon sets the tone for your new life – A honeymoon provides your first memorable moments as a couple. If you fall into the category of arranged marriage, then honeymoon will help you to know your partner much better. A relaxed environment, away from the hustle and bustle of the routine life, will enable the love between you and your partner to blossom.
1) Mussoorie & Nanital, INDIA
Newly Married Couple Enjoying Their Honeymoon Trip at Mussoorie & Nanital. Beautiful  places loved by couples for its natural vistas and seclusion.
The "Honeymoon Capital of India," Mussoorie, offers numerous adventure activities and breathtaking landscapes to domestic and international tourists. Mussoorie is a hill station and a municipal board in the Dehradun District of the Indian state of Uttarakhand. Mussoorie, Queen of the Hills, located some 290 km north of New Delhi, is among the most popular hill stations of the country. Located at a distance of 35 kms from Dehradun, Mussoorie is a wonderful hill station in Uttarakhand situated at a height of 2005 mts above the sea level.
      Nainital also spelled as Naini Tal, is a popular hill station in the Indian state of Uttarakhand. Commonly known as the "Lake District of India", Nainital is one of the most beautiful hill stations in North India surrounded by mountains on three sides . The gem of Uttarakhand – Nainital is a charming hill station that sits prettily at the green foothills of the Kumaon ranges in the Himalayas.
2) Taj Mahal in Agra, India
Photo source: google-tools-labeled for reuse: https://commons.wikimedia.org
Author: Kmohankar
                                   A beautiful couple posing Posing in front of Taj Mahal
The Taj Mahal is an ivory-white marble mausoleum on the south bank of the Yamuna river in the Indian city of Agra.  Taj Mahal, one of the most beautiful monuments, is one of the wonders of the world. It was commissioned in 1632 by the Mughal emperor, Shah Jahan (reigned from 1628 to 1658), to house the tomb of his favourite wife, Mumtaz Mahal. The Taj Mahal was designated as a UNESCO World Heritage Site in 1983 for being "the jewel of Muslim art in India and one of the universally admired masterpieces of the world's heritage". The Taj Mahal is a mausoleum located in India, in the city of Agra. The emblematic monument of this country, it is in white marble finely chiseled. 
3) Beautiful Beaches in Kerala, India
Kerala beaches are amongst the best in India and are an excellent alternative to Goa. The best beaches in Kerala include the Hawa Beach, the Samudra Beach, the Lighthouse Beach, the Alleppey Beach, the Thiruvambadi Beach, the Papanasham Beach, the Kappil Beach and Lake, the Cherai Beach, the Muzhappilangad Beach, the Marari Beach, the Kappad Beach, the Kollam Beach, and the Bekal Beach. Kerala is the most picturesque of Indian states, one that holds the pristine blue water, white sand, vibrant coral reefs, a calmness that fills in the air . To beat the scorching heat this summer if you want to visit the beach areas, then Kerala probably is the best option that you can get in India.
4) Goa Beaches, India
Photo source: google-tools-labeled for reuse: https://www.flickr.com/photos
Author: David Jones
Photo source: google-tools-labeled for reuse https://www.needpix.com/photo/
Author:  graemeevans (pixabay.com)
The most beautiful beaches are Baga Beach – The Best Beach Of Goa. Candolim Beach – Known For Its Scrubbed Sand Dunes. Calangute Beach – Indulge In Authentic Seafood. Sinquerim Beach – Try Water Sports. Vagator Beach – Clean And Serene. Anjuna Beach – Known For Its Rock Formations.  Stretching along the Arabian Sea on India's west side just south of Mumbai, Goa offers a variety of beaches to suit any holiday style. The multitude of beaches in Goa are all very different and offer something for everyone. Goa, one of the smallest states of India, hides umpteen surprises in every corner. The land of sun and sea has some of the most pristine beaches in the country.
5)  Poonch, J&K, India 
District Poonch is connected to other parts of the state / country through Road links only. It is about 240 Km from Jammu. Set amidst majestic snow-capped mountains, dotted with lovely lakes and meandering streams, abounding in nature's choicest gifts of fruit, flower, forests and age-old historical monuments, Poonch district offers the prospect of a vacation.A tourist would love and remember it for a long.  Noori Chammb associated with the name of Mughal Queen Noor Jahan is famous for its scenic beauty & water fall. Tourists during the course of their visit to Poonch should not miss the opportunity to see the lovely and beautiful seven lakes namely Sukhsar, Neelsar, Bhagsar, Katorasar, Kaldachnisar and Nandansar situated at the high altitude of 12000 ft. in the Buffliaz belt. Loran is a small village 35 kms. away from Poonch town and is situated at the foot of high mountains of Pir Panjal range and is another attraction for the tourists. Dehra-Gali 45 kms from Poonch town is another attraction for the tourists owing to its salubrious climate, thick forests, cool breeze and enchanting view of surrounding hills, situated at a height of about 6300 feet.
6) Namibia

image source: https://in.pinterest.com/pin/549157748284947591/
Photo source: google-tools-labeled for reuse: www.youtube.com
A honeymoon in Namibia can be stunning – just imagine sleeping under the sparkling stars, whilst the Namib's red desert dunes and the Naukluft Mountains isolate you from the outside world! A Namibian honeymoon is certainly one you will never forget
For a couple who enjoy the truly extraordinary and have a taste for adventure, some travel agencies offer completely bespoke, luxury Namibia honeymoon. Where your dedicated travel designer will help to plan a personalised flying safari itinerary for both you and your fiancee.  Namibia honeymoon is ideal if you want to enjoy the highlights of Namibia staying in luxury accommodation whilst enjoying the adventure of a self-drive. Namibia is fast becoming a popular honeymoon and wedding destination – not only for its extraordinary scenery but also for its accessibility and affordability. 
7) Vietnam
Photo source: google-tools-labeled for reuse: https://pixabay.com/photos
Photo source: google-tools-labeled for reuse: https://pixabay.com/photos
With its natural marvels, old-world charm, vibrant colors, savory cuisines, and inspiring scenery, Vietnam makes itself a recommended place for Honeymoon. Vietnam is an absolutely wonderful choice for newly married couples, who are looking for a place that is still unspoilt by modernisation. There are so many reasons to honeymoon in Vietnam, not only is Vietnam breathtaking, it's also an affordable budget honeymoon destination.  Vietnam has many famous destinations ranging from pristine white beaches to spectacular mountain ranges, it's perfect for honeymoon travel all year round. Vietnam is a unique honeymoon destination perfect for couples who want to relax and explore.
8) Alberta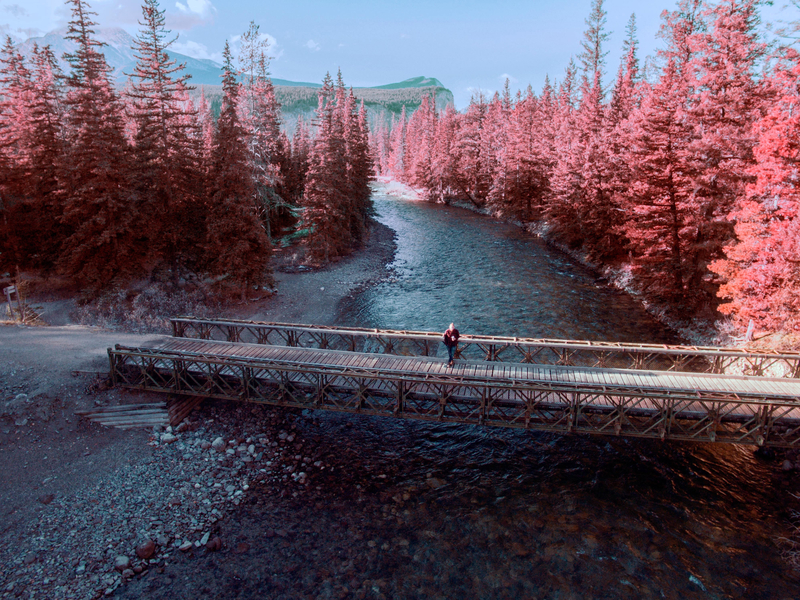 Photo source: google-tools-labeled for reuse: https://www.goodfreephotos.com/
Photo source: google-tools-labeled for reuse: https://pixabay.com/photos
Spend your honeymoon in all the beauty that Canada has to offer in Alberta. This rustic and welcoming Bed & Breakfast located in central Alberta is the perfect spot for couples looking to avoid the hustle and bustle of touristy areas. The Charming Inns and small hotels offer some of the best romantic getaways in Alberta.  Take your sweetheart to the heart of Alberta with a getaway to one of the many working ranches in the province. Consider such locations as Sierra West outside Lundbreck, Wildhorse Ranch near Rocky Mountain House, Rocking R Guest Ranch by Strathmore, or many more. Visit one of the most precious places in the world with the most precious person by your side.  It doesn't get much more Alberta than the Lac La Biche Region! More than 100 lakes to choose from means you won't run out of waterfront picnics and sunsets to share.
9) Croatia
Photo source: google-tools-labeled for reuse: https://pxhere.com/en/photo/460080
Photo source: google-tools-labeled for reuse: https://pixabay.com/photos
Croatia is one of the top tourist destinations in the world..Croatia's climate ranges widely depending on where in the country you are, but on average has dry, warm summers and wet, moderate winters.  The capital city, Zagreb, itself has a wide range of choices, from the lively pub atmosphere at the Bulldog Pub on Bogoviceva in Lower Town to KSet for live music and DJs with a hip crowd. When it comes to Mediterranean romance Dubrovnik is really without parallel. A breathtakingly beautiful city, dramatically situated and with a wonderful climate.  there are multiple ways to enjoy this including Yacht Week, now scheduled for multiple periods throughout the summer, which attracts partygoers from around the globe.
10) Costa Rica
Photo source: google-tools-labeled for reuse: https://www.pxfuel.com/en/free-photo-qphnb
There are plenty of destinations where one can honeymoon in Costa Rica with the top ones being Manuel Antonio, Tamarindo, Tor.  Celebrate your life together as you make exciting new memories on your luxurious and unique honeymoon or anniversary getaway. Costa Rica is a famous honeymoon destination for so many reasons. Costa Rica is a wonderland of natural attractions, with volcanoes, beaches, cloud forests, and unique wildlife. This is a country that appeals as much to birdwatchers and luxury focused travelers as it does to surfers and backpackers. The Cloud Forests near Monteverde and Santa Elena have become popular ecotourism destinations within Costa Rica. Dominical is a tropical backpacker's haven, with dirt streets, beautiful beaches, cheap accommodation, casual open-air restaurants, and its own unique vibe. Surfers who come here find it hard to leave, and visits often turn into extended stays.
11) Maldives
Photo source: google-tools-labeled for reuse: https://commons.wikimedia.org
Author: Jkkiragu
Photo source: google-tools-labeled for reuse: https://www.piqsels.com
A luxurious island far from the maddening crowd, Maldives is a dreamy year-round honeymoon destination. This is one of the top honeymoon places to visit in Maldives. The Bikini Beach of Rasdhoo, as the name suggests is the quintessential place for the honeymooners. Maldives honeymoon is curtailed if you do not experience your stay at a private beach resort of near the beautiful beaches in Maldives. The highest rated Maldives resorts by guest reviews is also perfect for a honeymoon. A Maldives honeymoon is everything honeymoon dreams are made of: white-sand beaches, blue skies, sparkling turquoise waters, a dreamy diverse marine life. Turquoise lagoons, white sandy beaches and over-water villas are dotted throughout the dreamlike honeymoon destination, known as the Maldives.
12) Indonesia
image source: https://in.pinterest.com/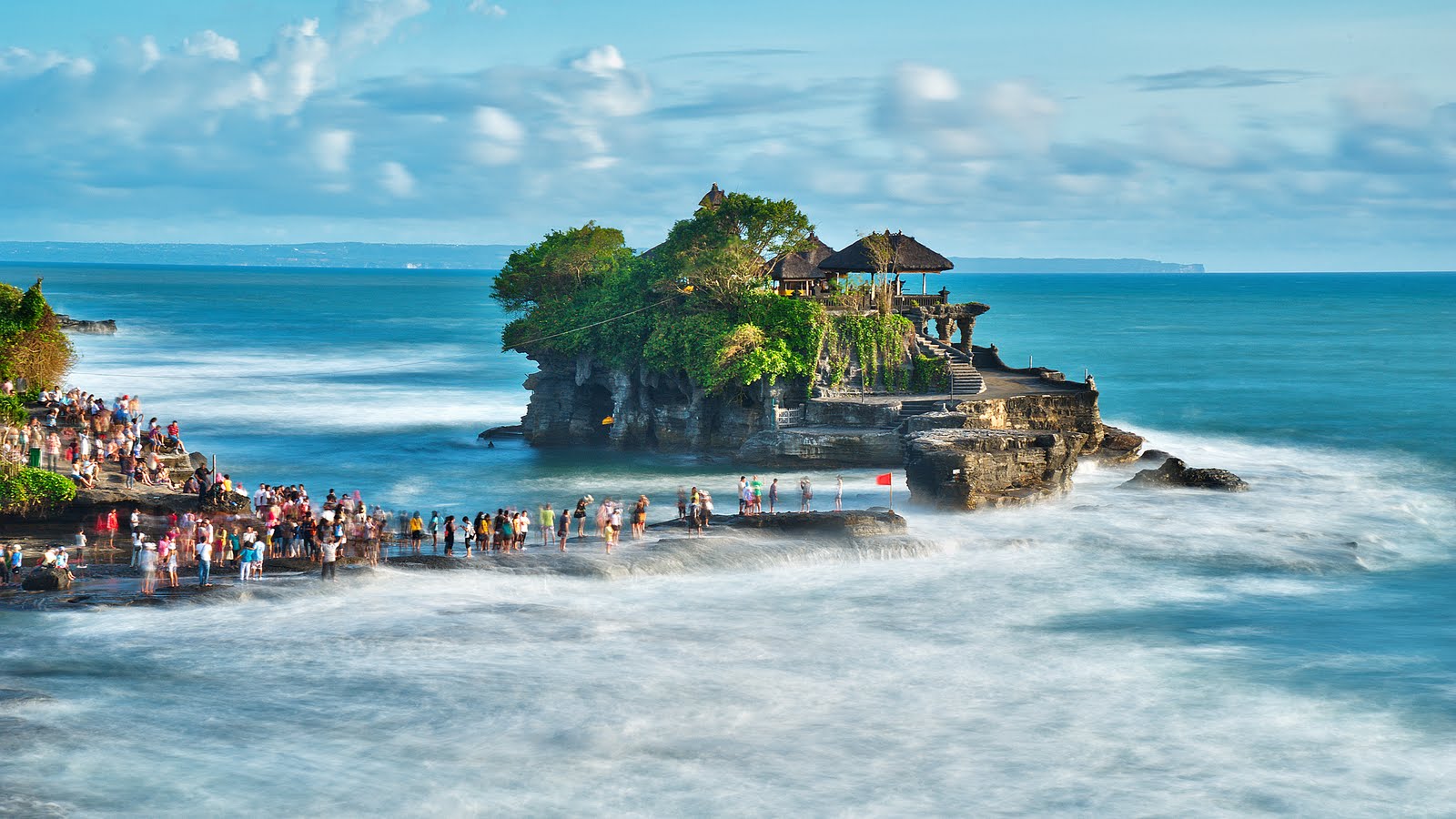 image source: https://www.indoindians.com/
Indonesia is an amazing destination for honeymoon. The most popular destination internationally is the island province of Bali.  The award reconfirms the island of Bali as the ultimate honeymoon destination of the world. A honeymoon in Indonesia can be as exciting or laid back as you want it to be. Sunny beaches, lush hilly terrains, and tropical rain forests in this beautiful country are the perfect places to have a romantic getaway. With a combination of scenic beauty, culture and a bit sense of adventure, Indonesia can be considered as one of the best honeymoon. Our Indonesia honeymoon experts will provide you and your fiancée a fully bespoke service to ensure your trip is romantic and memorable.
13) Andaman and Nicobar Islands

 
image source: https://in.pinterest.com/
Photo source: google-tools-labeled for reuse: https://commons.wikimedia.org
Author: jpaul211
Neil Island is recommended for those who are looking for a quiet and peaceful place in Andaman Nicobar Islands for honeymoon.  The pleasant atmosphere of Andaman that form part of our Andaman and Nicobar islands honeymoon packages, makes it an irresistible choice for honeymooners. Andamans being a group of island serve simply the purpose. It is not a part of the mainland and has a minimal population, a best tourist area to enjoy with enjoyed ones. Snorkelling, scuba diving, parasailing, sea walking etc are the other major attractions of the island. Andaman honeymoon packages.  Andaman and Nicobar Island is an incredible scenic beauty and a perfect romantic getaway especially for those madly in love, including the newlyweds.Honeymoon Holidays requires privacy , peaceful location and natural beauty and Andaman is Full of all these things.



14)  Raratonga, The Cook Island
Photo source: google-tools-labeled for reuse: https://pixabay.com/photos
The dramatic island of Rarotonga is lush and mountainous, encircled by perfect palm-lined beaches and a brilliant turquoise lagoon. The absolute beachfront units would be my pick for a honeymoon. The Cook Islands comprise 15 islands, of which Rarotonga, Aitutaki and 'Atiu are the largest and offer the widest choice of honeymoon accommodation. This truly is paradise – a place where 'Island Time' dominates the pace of life, the water is eternally perfect to swim in, and the days hover at the idyllic 25 degree mark. With 15 beautiful islands in total, you're bound to find the perfect romantic escape where you can be completely at peace if you choose to spend your holiday or honeymoon in The Cook Islands.
Thank You for Visiting Us,  Please,  Visit Again Soon..We Are Working on It…..